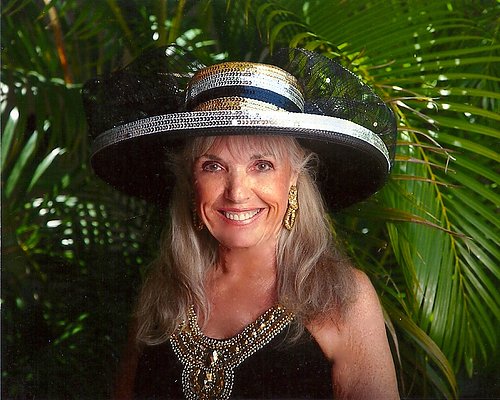 About linda lee
Wife, Mother, and Retired Vice President of State Farm Insurance, linda lee moved to The Big Island of Hawai in 2000.
Finding she could not buy her beloved "Derby/Church" hats locally, she re-modeled those she had brought from the mainland. In doing so, she found a new passion...designing and creating beautiful, handsewn, one of a kind millinery.
linda lee buys hats for their interesting shapes and quality manufacture. Some are new and some are vintage hats. Vintage hats are cleaned and blocked to new condition. Many of them were CREATED by Frank Olive, Eric Javets, Whittall & Shon, Oleg Cassini, and other well known designers.
First Grade feathers are from Australia and Canada. Elegant trims , appliques, and flowers are from around the world.
Every hat is hand-sewn by linda lee. No hat will ever be duplicated. You get a specific hat, not simply the same design created in a different color.
Each of linda lee's hats is an
Exquisite, Hand Sewn, One of a Kind,
ORIGINAL.